WE DON'T JUST BUILD HOMES, WE BUILD PARTNERSHIPS

PREVIOUS DEVELOPMENTS
AS Homes (Scotland) Ltd enjoys an excellent reputation for delivering high quality homes on time and on budget. The company's homes are mainly of timber kit construction featuring the many benefits of quicker builder times and energy efficiency. Importantly A S Homes (Scotland) Ltd is committed to giving local jobs to local people, and on each project at least 75% of sub contractors are employed from the local area.



CALDERPARK GARDENS, BROOMHOUSE
Calderpark Gardens is an exclusive development of 55 new detached three, four and five bedroom homes, featuring seven fantastic house styles. The bright and spacious homes will offer great value for money, featuring stylish German kitchens with integrated appliances and feature cabinet lighting, contemporary bathrooms with Vitra sanitary ware and heated towel rails, and fitted or walk-in wardrobes to all bedrooms. These family homes all have generous private gardens, perfect for children's games, entertaining or simply relaxing.
We are delighted for Calderpark Gardens to be short-listed as finalists in the 'Large Housing Development of the Year (Private Sale)' category in the prestigious Scottish Home Awards 2021. In the SHA 2020 Awards the development was short-listed as finalists in two categories 'House of the Year' and 'Show Home of the Year'. 2019 also saw the development shortlisted as a finalist in the Herald Property Awards.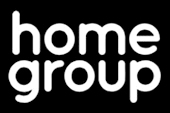 MAXWELL ROAD, GLASGOW
Completed project on behalf of Home Group Scotland. This new community of 90 houses and 50 flats has converted the area into a vibrant part of East Pollockshields and delivered much needed additional homes for social rent to the area.


SPRINGBURN WAY, GLASGOW
Commissioned by Homes Scotland, a division of Home Group we were tasked and committed to providing 40 new affordable homes (some specially adapted for limited tenant capabilities). Using the highest quality, sustainable materials we are proud to say we completed the build ahead of schedule allowing the locals to move into their new, modern eco-friendly homes sooner than expected. We were also delighted for the development to be short-listed as a finalist in the prestigious Scottish Homes Awards 2020 – 'Mid size affordable housing project of the year – Category.'

BENBURB STADIUM, GOVAN
Site of Tinto Park the former home of Benburb Juniors FC, this project comprises of 71 units in a mix of 2 and 3 bedroom flats and houses completed on time, on budget and within twenty four months.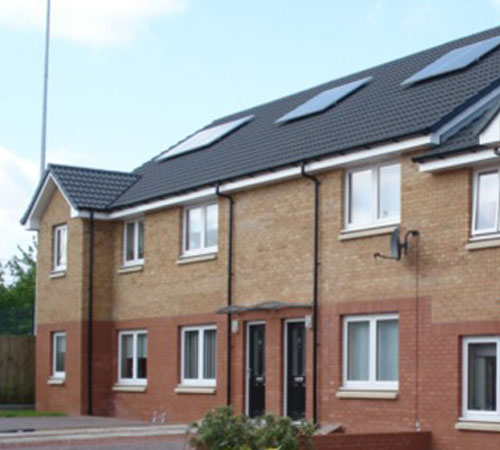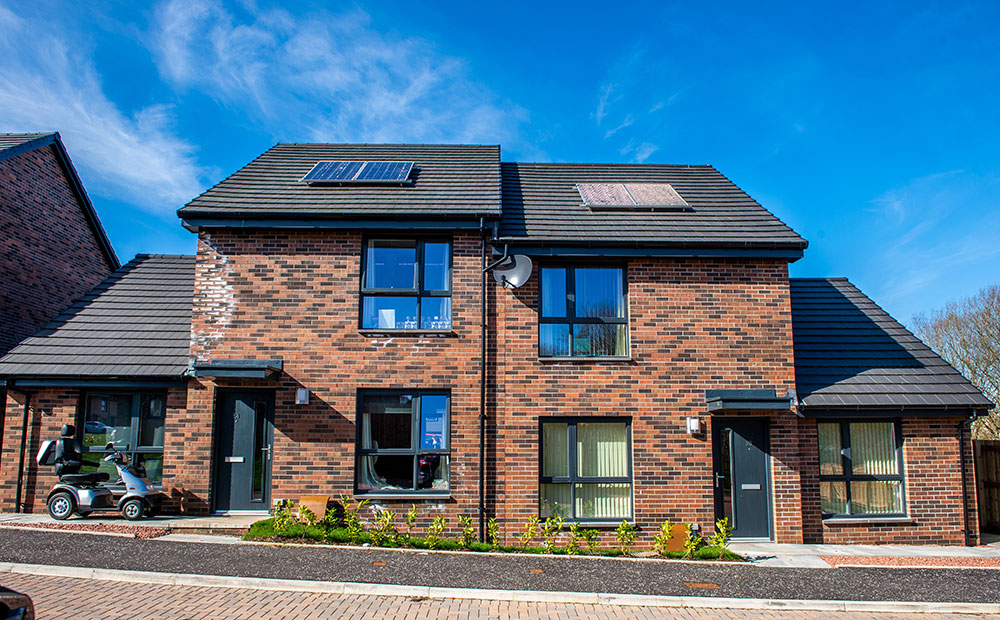 ARDEN
On behalf of Glen Oaks HA. Contributing to the Scottish Government's delivery of affordable homes target AS Homes Scotland were delighted to announce that final handovers had taken place at the Arden, Glasgow development in partnership with Glen Oaks Housing Association. This new community of 49 high-quality homes had been developed with meticulous planning and modern building methods to create a welcoming residential area establishing character and a varied sense of place with consideration given to the local landscape.
Following the success of this partnership with Glen Oaks Housing Association AS Homes Scotland are delighted to confirm that planning approval has been granted for AS Homes Scotland to build a Phase 2 providing a further 30 energy-efficient, modern family homes for social rent. Paul Kelly, managing director, AS Homes Scotland, said: "More than ever our homes are at the heart of our life and shape the quality of the life we have and provide for our children. We have an excellent relationship with Glen Oaks and I'm pleased we are helping to reinforce this with these additional new homes."


LOVE STREET, PAISLEY
In line with Paisley's on-going regeneration and in partnership with Sanctuary Homes we delivered 132 well designed properties in Love Street, Paisley offering affordable housing close to Paisley's Town Centre. We were delighted for the development to be short-listed as a finalist in the prestigious Homes For Scotland Awards 2020 – 'Development of the year, Large- Category.'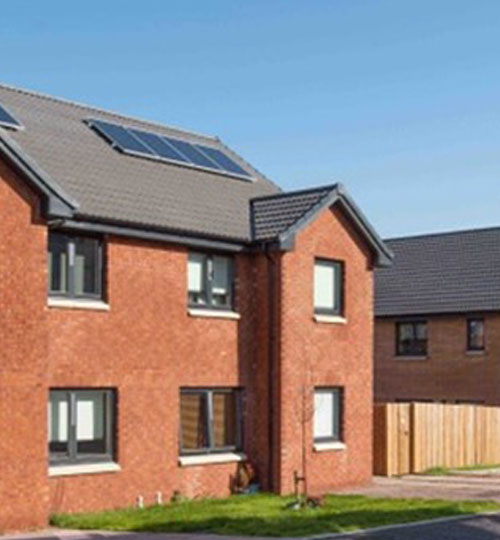 WESTERN PARK, RENFREW
On the site of the former home of Renfrew Juniors FC this development comprises of 67 social houses, made up of 33 two bedroom flats (three and four storey) and 34 two and three bedroom homes. The value of the project was £8.5m.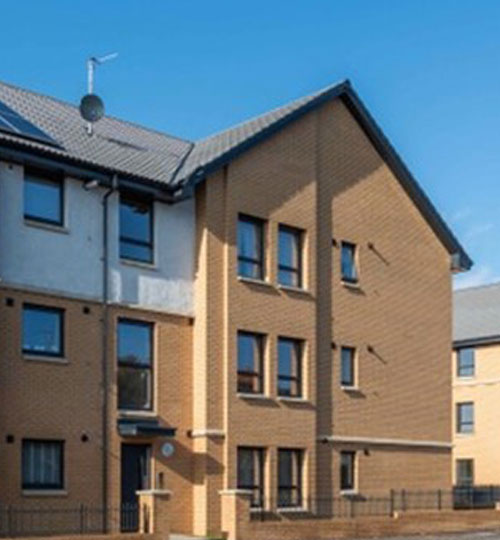 SPENCER ST, ANNIESLAND
Transforming a former industrial site. This development comprises of 38 social houses alongside 23 properties for private sale. A mix of 2 bedroom flats, 2 and 3 bedroom semi- detached and terraced houses with 6 flats being wheelchair adapted.
A S Homes Scotland
205 St Vincent Street, Glasgow G2 5QD
t: 0141 229 1646 ~ f: 0141 248 1636 ~ e: info@ashscot.co.uk