COMMUNITIES HAVE THE POWER TO CHANGE THE STATUS QUO

WE BELIEVE IN PEOPLE
At AS Homes Scotland we are able to invest back into communities and make a positive difference to people's lives. We all have the power to make a difference and to that end we are more than just a builder and housing provider. Our mission and vision put our customers and communities at the heart of everything we do.

INVESTING IN COMMUNITIES
In tandem with building much needed modern homes and the enhancement of local areas, we involve locals in a variety of community engagement projects. This helps shape positive, thriving communities, ensuring people have access to homes they are proud to live in. We understand that community is the heart of every development that we are privileged to create.

RESPONSIBLE BUSINESS
During our developments, like all our initiatives, we are committed to delivering a number of community benefit programmes, designed to inform and engage the local community. Details of our specific community benefit approach for three of our developments are shown in the below pdf links…

POLLOCKSHIELDS COMMUNITY FOOD POINT
As part of our continuing commitment to support local communities, John Jamieson, Site Manager, at our Allison Street, Glasgow development was joined today by site assistant, Harry Hussey to make a cash donation at the Pollockshields Community Food Point. Run by Pollockshields Mutual Aid and supported by Southside Housing Association Food Point are an important hunger-relief organisation in the area. Their services have never been more vital, providing a diverse range of food, toiletries and clothing for up to 70 families per day.
The team, made up of benevolent volunteers, provide critical help to those in need and having witnessed their community spirit and exemplary work first-hand we know our donation will go towards providing much needed support to local families over the holidays. Commenting on the donation Kieran Sexton, Commercial Director said: "Being able to assist was a gratifying experience, helping those in need at this time of year has considerable meaning to the team at AS Homes Scotland, it is rewarding to be able to help support the communities in which we build our homes."
For information on how to help visit: https://lnkd.in/ekQrVR2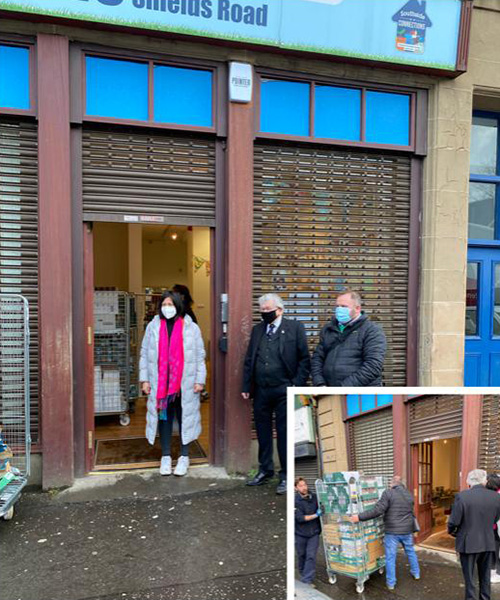 MEET THE OTHER TEAM
CLYDEBANK PFD UNITED UNDER 14'S
Scottish Cup Finalists
Regional Cup Winners
League Cup Winners
League Winners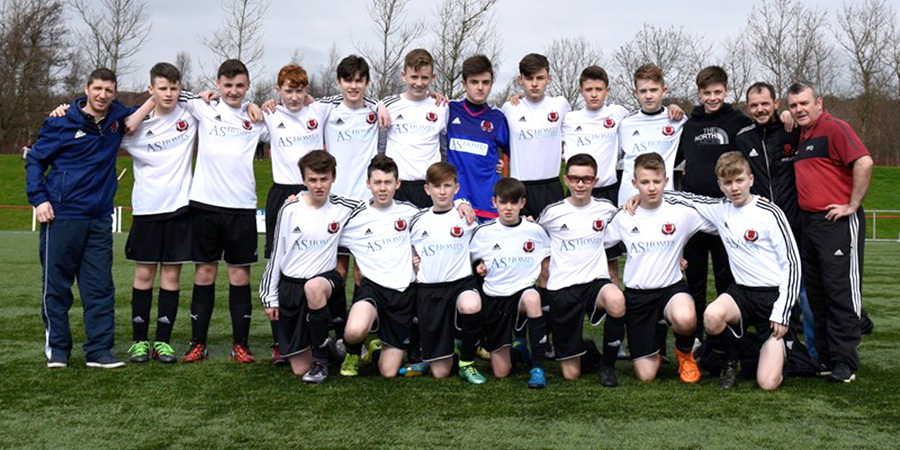 A S Homes Scotland
205 St Vincent Street, Glasgow G2 5QD
t: 0141 229 1646 ~ f: 0141 248 1636 ~ e: info@ashscot.co.uk