WELCOME TO AS HOMES SCOTLAND
Recognising the importance of delivering quality homes that meet our community's needs, AS Homes Scotland is proud to work alongside a cornucopia of partners. Collectively, we achieve a meaningful and measurable impact improving outcomes for social housing tenants and shared ownership occupiers. Housing is a fundamental human right and with a chronic shortage in Scotland the demand far exceeds the supply. As well as offering a higher standard of living, our new housing delivers huge economic and social benefits while playing a crucial role in tackling fuel poverty and increasing energy-efficiency. Through citizen centric, sustainable design and precise environmentally friendly construction methods, AS Homes Scotland is pleased to collaborate with Government agencies and social housing providers to design and build the next generation of affordable homes.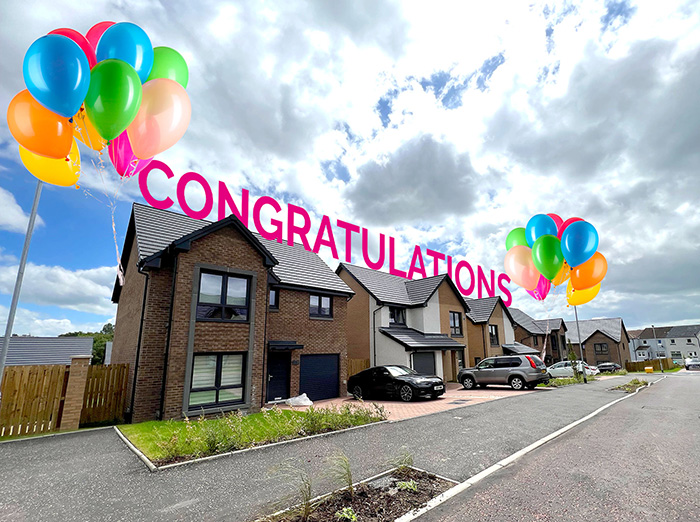 A WONDERFUL WIN FOR WOODLEA AT THE SCOTTISH HOME AWARDS 2022!
We are so happy to announce that Briar Homes have won a 'HIGHLY COMMENDED' award for our Woodlea, Darnley development at the Scottish Home Awards 2022. The awards are held annually to celebrate the amazing achievements in Scottish real estate. They play an important role in promoting new build housing with much needed recognition and celebration of excellence. This year the judging panel assessed more than 130 entries in 14 categories received from organisations from across Scotland.
Commenting on the win, our delighted Managing Director Paul Kelly said "As well as congratulating our hard working team, I just want to thank all of our colleagues for their outstanding commitment to working together to provide such outstanding homes for all of our happy homeowners". Read more about the full awards event here...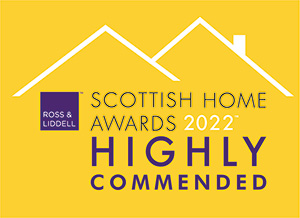 WE DON'T JUST BUILD HOMES, WE BUILD PARTNERSHIPS
AS Homes Scotland is a family-run, Glasgow based, housebuilder with a substantial portfolio of housing projects for Registered Social Landlords such as Sanctuary Scotland & Home Scotland. With over 25 years' experience in the housebuilding sector AS Homes Scotland has become a significant force in the build and delivery of social housing projects.
WE'RE ALREADY BUILDING FOR A BETTER TOMORROW
A S Homes (Scotland) Ltd enjoys an excellent reputation for delivering high quality homes on time and on budget. The company's homes are mainly of timber kit construction featuring the many benefits of quicker builder times and energy efficiency. Importantly A S Homes (Scotland) Ltd is committed to giving local jobs to local people, and on each project at least 75% of sub contractors are employed from the local area.

CHOICE, INDEPENDENCE AND DIGNITY
HOMES FOR SCOTLAND 2022 MEMBER
We're proud to be members of Homes for Scotland, helping to deliver the new homes that Scotland needs. Homes for Scotland is the voice of the home building industry, representing a membership of some 200 organisations which together deliver 95% of new homes built for sale as well as a significant proportion of all affordable housing. With our priorities informed not just by builders but also the wider supply chain, we are committed to improving living in Scotland by ensuring that people have the warm, modern, energy efficient homes that meet their needs in locations that foster vibrant, sustainable communities.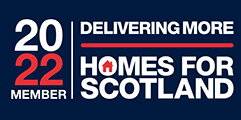 Since being established in 2001, we are the only organisation to have consistently promoted an all-tenure approach to housing, working collaboratively with stakeholders and government at all levels. Our partnerships and expertise mean that we have developed a solid reputation as a commentator on housing, planning and policy matters, and welcome the opportunity to engage with those who share our objective of building the homes our country requires. We were delighted to have our Love Street, Paisley development recognised and shortlisted as a Finalist within the prestigious Homes For Scotland 2020 Awards – Development of the Year, Large category.

DESIGN. BUILD. DELIVERY…
AS Homes Scotland has achieved significant success in building a reputation as a trusted organisation with the partnerships, assets, diverse funding base and market stature required to deliver secure, affordable housing to those communities in need.

PROUD TO ANNOUNCE
WE ARE ISO 9001, 14001 AND 45001 CERTIFIED
Both AS Homes (Scotland) & Briar Homes is proud to be awarded ISO 9001, 14001 and 45001 certifications, internationally recognised standards that ensure our homes and ongoing services meet the needs of our clients through effective integrated management systems.
We have developed and implemented our management systems in order to improve the overall performance, maintain a high-level of quality and strong customer service and to provide a sound basis for sustainable development initiatives. Our decision to work towards ISO 9001, 1400 and 45001 certification demonstrates the commitment to providing high-quality homes and after service to our clients and our ongoing investment in industry leading technology and development.

OUR VISION
To see all people affordably housed in neighbourhoods that support life opportunities.
OUR MISSION
To provide affordable homes throughout Scotland, working with partners to create vibrant, resilient and inclusive neighbourhoods.
WE PUT OUR CUSTOMERS FIRST
Our customers are central to everything we do. We listen and respond with open and honest communication and a flexible approach.

WE WORK TOGETHER
We work collaboratively and in partnership to achieve our mission.
WE TRUST AND ARE TRUSTED
We keep our promises, are accountable and are transparent in our actions.
WE LEARN AND ADAPT
We encourage and embrace innovation and continually adapt to changing environments to design and build the best houses we can.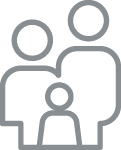 YOU CAN DEPEND ON AS HOMES SCOTLAND
Our AS Homes Scotland Executive team brings a rich blend of skills and experience to our organisation and above all a shared passion for our vision and a strong alignment of our values. The strength of the team is each individual member, the strength of each member is the team.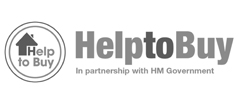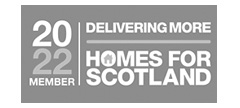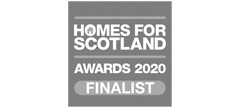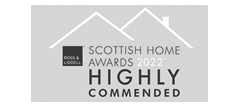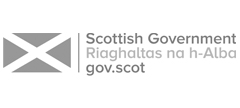 BUILDING A BETTER TOMORROW
At AS Homes Scotland we view every project through a future focused lens. This approach challenges us to redefine the way we see, think and work to bring your project to life. Through our delivery methods, cutting-edge technology, unprecedented safety and leading sustainability solutions, we're here to make sure we not only meet, but exceed your expectations.

A S Homes Scotland
205 St Vincent Street, Glasgow G2 5QD
t: 0141 229 1646 ~ f: 0141 248 1636 ~ e: info@ashscot.co.uk