OUR POLICIES
At A S Homes (Scotland) Ltd we pride ourselves on building high quality homes, maintaining outstanding customer service and not only meeting, but surpassing the regulatory standards and guidelines required of a successful company in our field. The company is a member of the Considerate Contractors Scheme and boasts an exemplary Health and Safety record.

CONSUMER CODE
The Consumer Code for Home Builders came into effect in April 2010, applies to all Home Builders registered with the UK's main new Home Warranty Bodies: NHBC; Premier Guarantee; LABC Warranty and Checkmate and consists of 19 Requirements that Builders must meet in their marketing and selling of Homes and their after-sales customer service.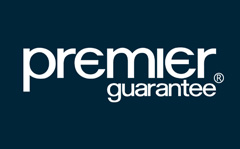 PREMIER GUARANTEE
Structural Warranty Experts. Premier Guarantee work with a panel of leading insurers to bring you the most comprehensive Structural Warranty cover in the market. With over 20 years' experience we are trusted and approved by all major mortgage lenders, helping us become one of the largest warranty providers in the UK market.
CONSIDERATE CONSTRUCTORS
The Considerate Constructors Scheme is a not-for-profit, independent organisation founded to raise standards in the construction industry. Construction sites, companies and suppliers voluntarily register with the Scheme and agree to abide by the Code of Considerate Practice, designed to encourage best practice.
A S Homes Scotland
205 St Vincent Street, Glasgow G2 5QD
t: 0141 229 1646 ~ f: 0141 248 1636 ~ e: info@ashscot.co.uk