JAMIE MULLIGAN
TRAINEE QUANTITY SURVEYOR
We are celebrating the special achievements of our Trainee Quantity Surveyor, Jamie Mulligan.
Jamie started with AS Homes, Scotland 2 years ago as part of a Trainee Development Programme. In tandem with developing his practical skills through on-the-job training Jamie has been attending University for a degree in BSc/BSc (Hons) Quantity Surveying. This week Jamie received notification that he has passed his exams with merit and is fully on his way to his dream job becoming a reality at AS Homes, Scotland.
Kieran Sexton, Commercial Director at AS Homes Scotland, said 'We are delighted to have been able to provide Jamie with this opportunity, he has taken the role and responsibility of studies seriously, he has worked very hard and we could not be prouder.'
'We are dedicated to supporting our employees with opportunities to strengthen and develop their skills professionally and personally and we will continue to champion programmes providing such. Trainees provide a key role in the future of Construction'.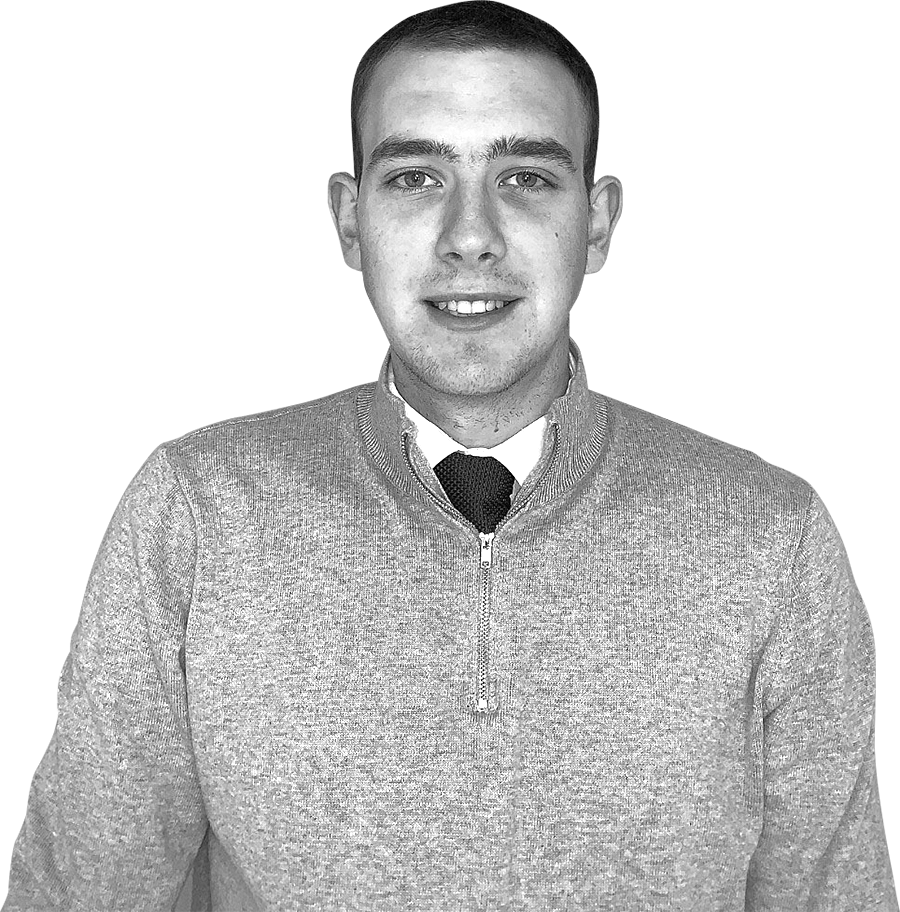 A QUICK Q&A ROUND WITH JAMIE TO HIGHLIGHT POSITIVITY ON TRAINING PROGRAMMES…
WHAT IS A TYPICAL WEEK FOR YOU JAMIE AT AS HOMES?
I am based at our Glasgow City Centre Head Office and work at many of our developments across the west of Scotland, this gives me the ideal balance of classroom learning, theory work and hands-on experience. I attend University 1 day a week. I predominantly deal with sub-contractor payments and have recently become more involved in our viability process. As well as this, I have also been given a lot of responsibility within the tendering process for various upcoming sites. Edging closer to the end of my university education, I will be confidently prepared to take on new tasks and challenges as they arise.
HOW DID YOU FIND JUGGLING WORK WITH UNIVERSITY COURSEWORK?
When nearing coursework completion dates and exam time it can be stressful, however getting into a regular routine massively helps cope with the workload. AS Homes have been very supportive and accommodated additional leave in the lead to my exams to help me prepare.
WHAT DID YOU FIND BENEFICIAL ABOUT WORKING AND BEING AT UNIVERSITY IN TANDEM?
One major benefit is learning about the theory element of Quantity Surveying at University and then having the opportunity to experience this first-hand in a 'real life' working environment. The 'on the job' experience helps to cement the knowledge I learn at University. I think this is the best way to prepare yourself for a future role in the sector.
WHAT IN-HOUSE TRAINING DO/DID YOU RECEIVE AND FROM WHOM?
Kieran Sexton, AS Homes Commercial Director, has and continues to dedicate a lot of time and effort into my development, specifically showing me how to carry out general tasks involved within my role as a trainee Quantity Surveyor. Daily, I work with experienced Quantity Surveyors and tradesmen who spend time teaching me everything that I need to know to become the best in my field. Since I started working with AS Homes my interest and ability in the industry has grown greatly. As the company and team continues to grow it gives me the opportunity to not only learn more about Quantity Surveying, but also other elements within construction, allowing me to become a more rounded and knowledgeable colleague.
FINALLY, WOULD YOU RECOMMEND THIS PATH FOR OTHERS?
I cope well with challenges as they arise due to my developing skillset from 'on the job' training. I am not sure how confident I would have been starting a job directly from a University background alone. Now I can easily transfer the skills learned at University into my job, this way of learning encourages me to think 'outside the box' and address problems in new and different ways. What I love most about the role is the variety each day brings, from attending University with my fellow students, being in meetings in the office or being on-site, every day brings a new challenge and a fresh perspective on the role. I would recommend this route to anyone considering a career in the construction industry due to being able to work towards a University degree whilst gaining invaluable, on the job experiences that no University education can teach.
AS Homes training and development programme made me realise my potential and I am thankful I was awarded the opportunity.
A S Homes Scotland
205 St Vincent Street, Glasgow G2 5QD
t: 0141 229 1646 ~ f: 0141 248 1636 ~ e: info@ashscot.co.uk